Here to help you
and your business
We've been working with businesses since 1947
We are a highly qualified accountancy firm providing a comprehensive range of accounting and business services to both individuals and organisations. Mander Duffill was established in Chippenham over 75 years ago. Over the years, we have evolved and adapted to new technologies and business practices.
As the business world has changed around us, the services we offer to clients have changed dynamically and increased.We are now a team of almost 60 and are proud to have helped many clients build successful and long-term businesses.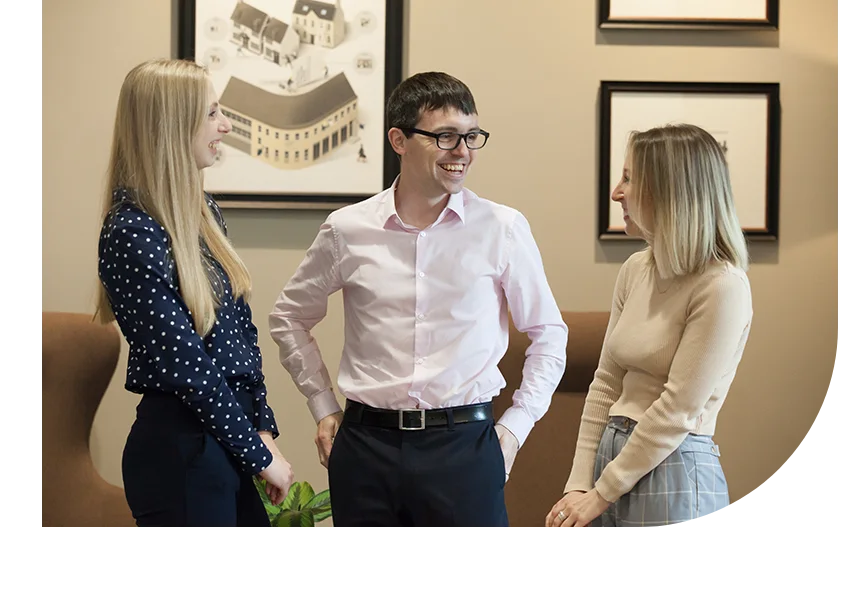 Looking for something specific?
If you are looking for someone to prepare your business accounts, we can help. We have an expert team of accountants who can manage your books and keep everything in order.
We provide a range of business tax services from corporate tax, VAT, PAYE & NIC and more, assisting with compliance and ad hoc queries.
Whether it is self assessment tax returns, capital gains tax, inheritance tax, domicile, or any other personal tax matter, we can help.
In need of financial advice? We offer a personalised holistic financial planning service to both individual and businesses.
Why choose Mander Duffill
Our aim is to provide the best possible service to all clients.
We form close and long term relationships with clients to provide meaningful and forward looking advice. We help our clients grow their businesses and realise their full business potential. As a firm, we are on our clients' side, using our collective insight, experience and instinct to understand and advise on complex issues.
We are focused on making a difference to clients, colleagues and the community in which we live and work.
Meet some of the Mander Duffill team